Since 1928
Jan Hendrik Kloosterhuis, founder of Jan H. Kloosterhuis en Zoon b.v., was born in 1902 and was one of the youngest of 13 children from nurseryman Hendrik Kloosterhuis. He bought in 1928 a field and started his nursery. The main production was vegetables and vegetables seeds later also rosestocks and soft fruits. His son, Hendrik Kloosterhuis took over the business in 1967 and the nursery started on today's location. In 1988 took Jan H. Kloosterhuis the nursery over from his father and has developed forestry plants production and started to export throughout Europe. Erik Kloosterhuis works since 1998 in the company.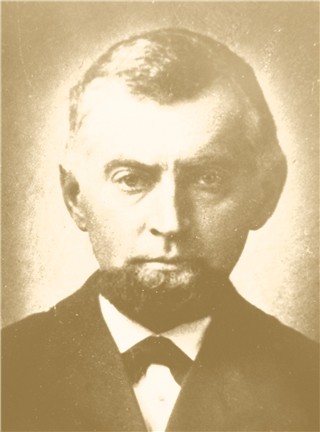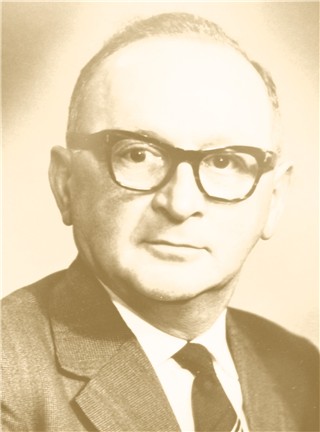 Large assortments of broadleaf plants in forestry purpose species of different European provenances are produced. Throughout an international network of seed collectors we can offer certified plants with provenances from many countries. Large numbers are available in provenances from Germany, United Kingdom and The Netherlands but also from France, Italy, Ireland and Belgium.
Forestry Plants, Hedging Plants and Amenity Plants
The production of Forestry plants has increased last decade at Kloosterhuis, in species with provenances for European Forestry Purpose. High standards are met for quality, health, purity and grading of plants and production is under supervision of the Dutch NakTuinbouw. With a large production of hedging plants, shrubs and plants for amenity purpose in seedlings, transplanted and cuttings we can offer complete planting lists.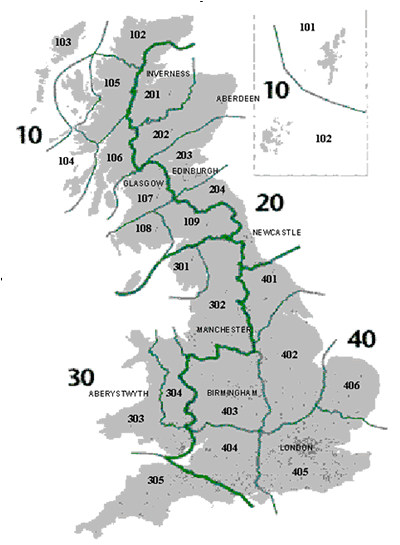 Rosestocks
The company has a long history in production of rosestocks. Own selected seed production are been harvested and stratificated in existing facilities. Because of doing also other agriculture activities on a large scale in the company, we have the advantage to produce the rosestocks on fresh soils. This has a positive influence on the quality and health of the plants. Storage is done in cold stores but we have become also good experienced with freezing of rosestocks. Delivery of plants prepared and ready for planting is one of the options.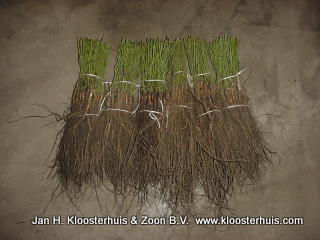 Rootstocks for ornamental and fruit trees
With our large production and many years of experience in grading rootstocks for fruit trees, ornamental trees and shrubs we can offer excellent quality in a wide range of species. The production is available in generative and vegetative rootstocks in different sizes. Many rootstocks are supplied with certificates and are available in different selected provenances.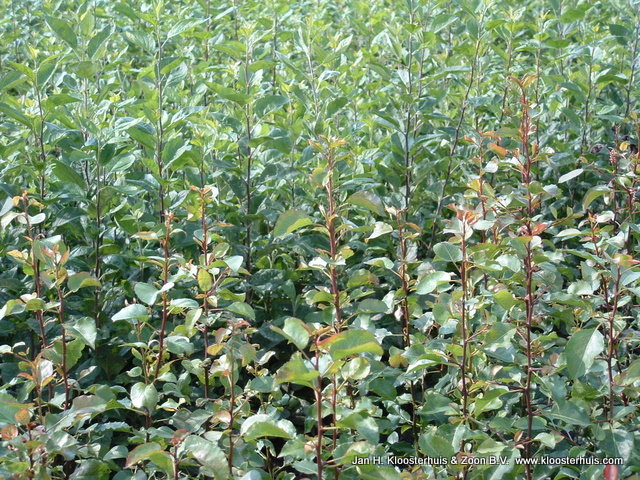 Softfruit plants
Since a few years we grow a large assortment of softfruit plants in Red currant, White currant, Black currant, Gooseberry, Blackberries and Raspberry. Our production is under inspection of the Dutch NakTuinbouw and plants are supplied where necessary with certificates. We offer young plant material and busy plants for professional growers and private wholesale market.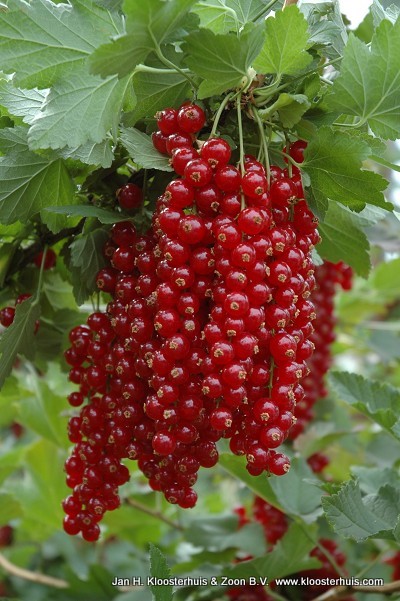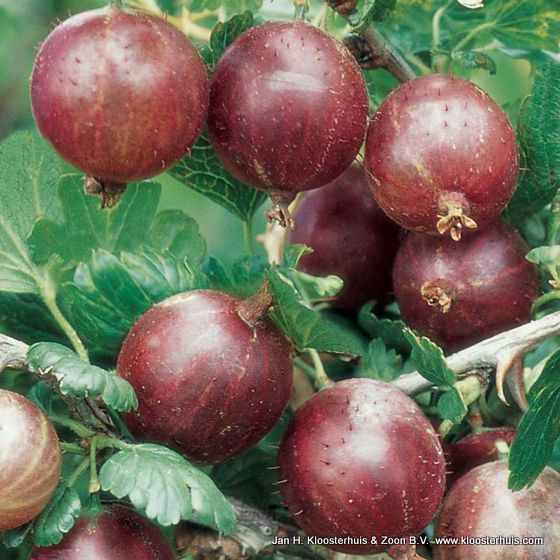 Activities in Hungary
Since 2001 we have our own branch in Hungary to improve grading capacity and guarantee our high quality standard. The site is situated at Kál between Budapest and Miskolc close to the motorway M3. In modern buildings with cold stores facilities plants are graded from our own production but also grading and grafting is done for colleagues in Europe. With temperature controlled lorries plants are transported and return ready and prepared. Since many years we are harvesting in Hungary and surrounding countries seeds of many species also with European Forestry certifications.


Mechanisation
For many years we invested into mechanisation for production and storage of plants. High mechanisation from soil preparation until lifting is done as best possible for friendly labour and better environment for example weeding is mechanical done where possible. Plants are kept in 8.000 m³ cold stores with fog systems and in 4.000 m³ freeze stores for optimal storage.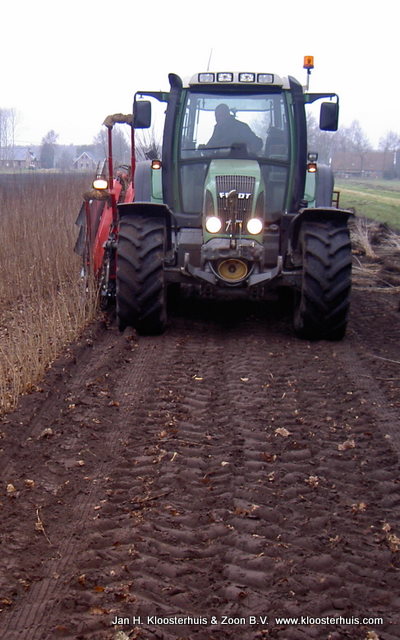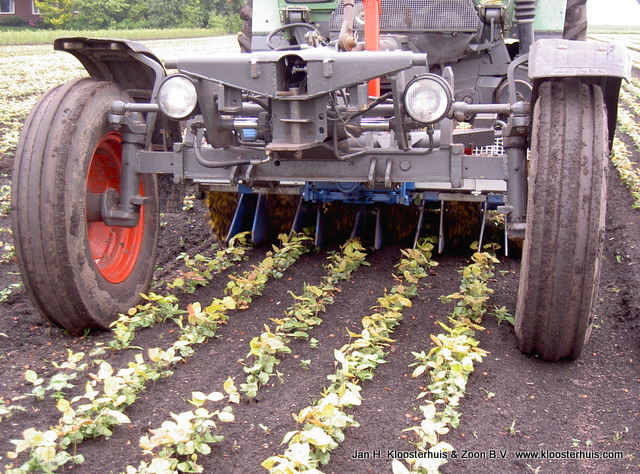 Logistic
Our handling and packing of orders, together with a proven network from our logistic partner VERHOEK-EUROPE, allows a fast delivery of any quantity throughout Europe. Also packaging is an important issue for quality, protection and handling of plants.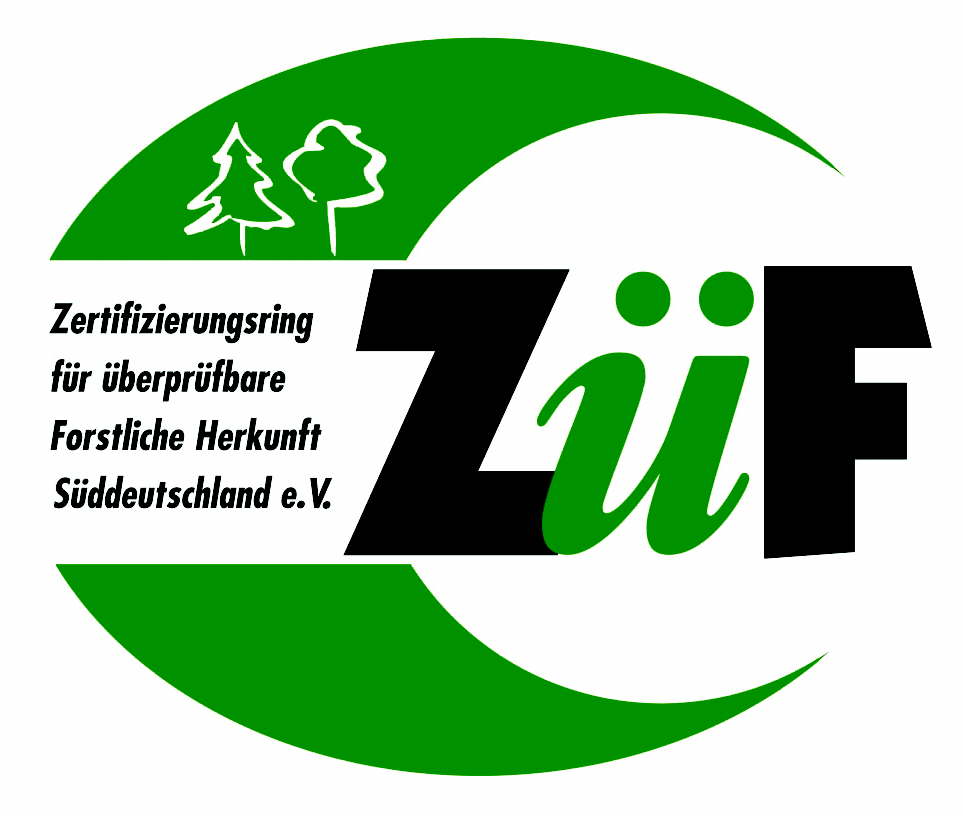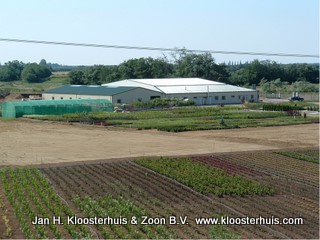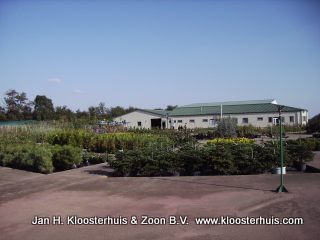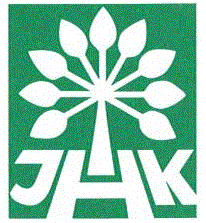 Jan H. Kloosterhuis & Zoon B.V.
Boomkwekerij Nurseries Baumschulen Pépinières Vivai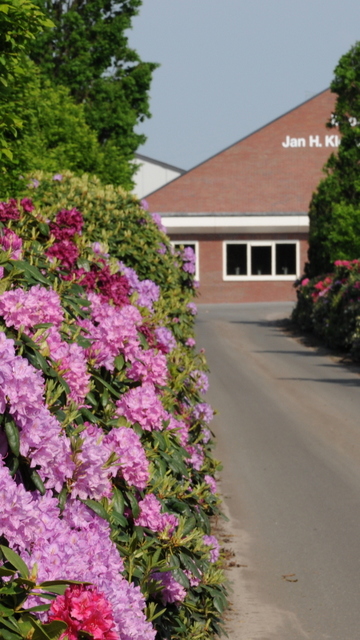 Jan H. Kloosterhuis & Zoon B.V.

Zuiderveen 46
9673 TB Winschoten
The Netherlands

tel: +31 597-415050
fax: +31 597-413878

e-mail:
info@kloosterhuis.com
Copyright © 2020 by "Jan H. Kloosterhuis & Zoon B.V." · All Rights reserved · E-Mail: info@kloosterhuis.com